Trump Aligns With Paul, Blasts McConnell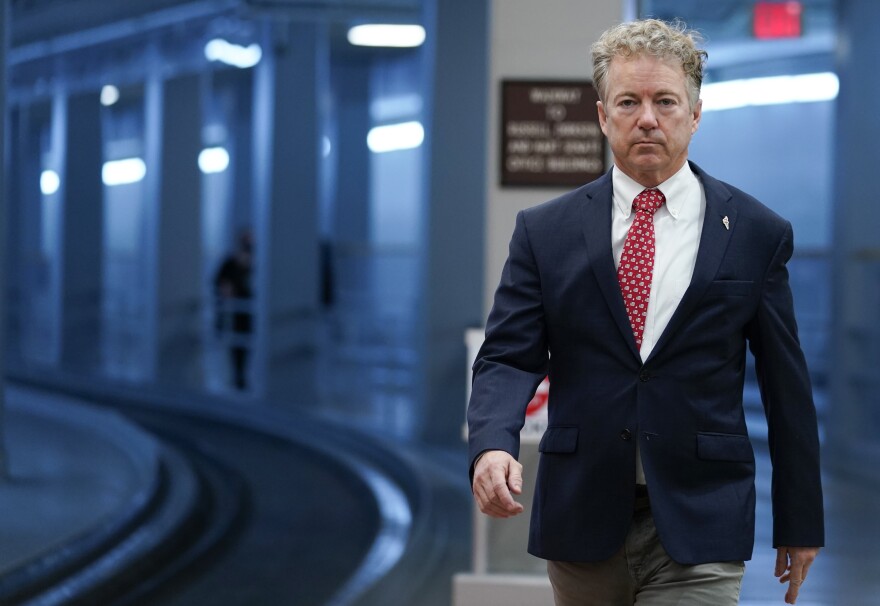 The divide between Kentucky's two Republican senators — and their differing approaches in the post-Trump era — just got wider with recent endorsements by the former president.
Former president Donald Trump is making it clear which brand of Kentucky Senate leadership he prefers, coming out with an early endorsement of Rand Paul in 2022 and bashing ex-ally Mitch McConnell at a Republican donor event over the weekend.
Trump labeled Paul a "true champion" for Kentuckians, while doling out his strongest criticism of the Senate minority leader yet, calling McConnell a "son of a b----" and a "stone-cold loser."
The comments reveal a former president eager to exercise his still powerful political influence over the party, as members weigh which direction the GOP should take in the coming years.
Paul has kept up Trump's fights on a number of fronts — from reining in foreign policy to questioning the scope of COVID-19 restrictions. While McConnell has said he would "absolutely" vote for Trump again if he were the nominee for president, he has distanced himself from the former president's unsubstantiated claims of election fraud and denounced Trump's role in the January 6th riot at the Capitol.