Kentucky Is Confident In J&J Vaccine, State Health Commissioner Says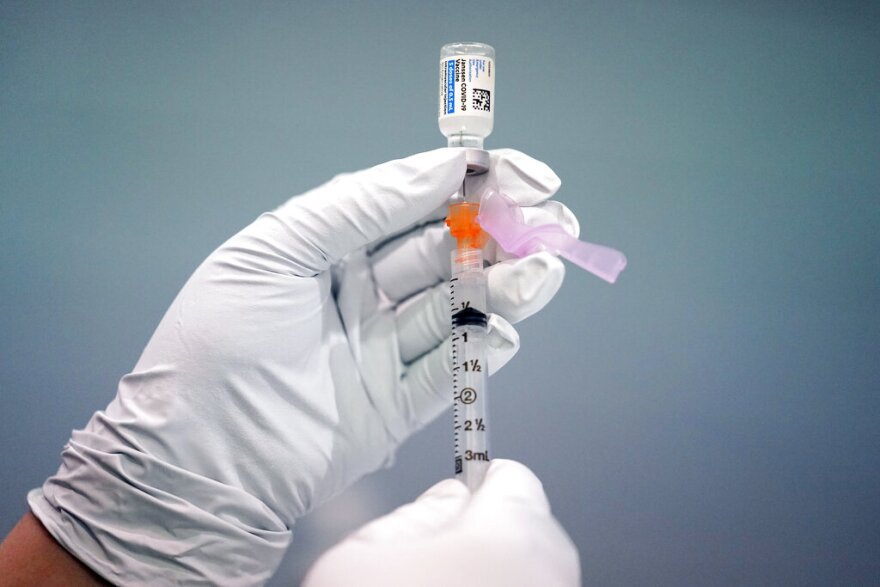 With the nationwide pause on the Johnson & Johnson COVID-19 vaccine now lifted, Kentucky's top health official is reminding residents that the risk of complications remains extremely low.
Kentucky vaccination sites are now able to administer the single-shot J&J vaccine to anyone 18 and older, though some may wait for additional federal guidance which is expected Tuesday.
Public Health Commissioner Dr. Steven Stack says the state has reviewed the new data and has confidence in the vaccine, which investigators worried could be linked to 15 rare blood clotting cases out of roughly 8 million vaccinations. All of the cases occurred in women between 18 and 59 and have not been tied to birth control or other medications.
Stack had this advice for those in that demographic who are hesitant about the vaccine following the increased scrutiny.
"If you have any concerns, even though the risk is almost diminishingly small with the vaccine, there are two other exceptional vaccines out there. Get Moderna. Ger Pfizer," he suggested. "For all other persons at the moment, there is no significant indication that you're undertaking any meaningful risk by getting vaccinated."
The third vaccine option returns at a time when vaccination rates are slowing in the state, with mass vaccination sites giving around a third of the shots they were at their height. The state plans to begin farming those supplies out to smaller, more convenient community locations in a bid to reach those less inclined to get the shot.
New shipments of J&J are not likely to resume in Kentucky until next week.