Beshear Petitions Supreme Court For Immediate Decision On COVID Orders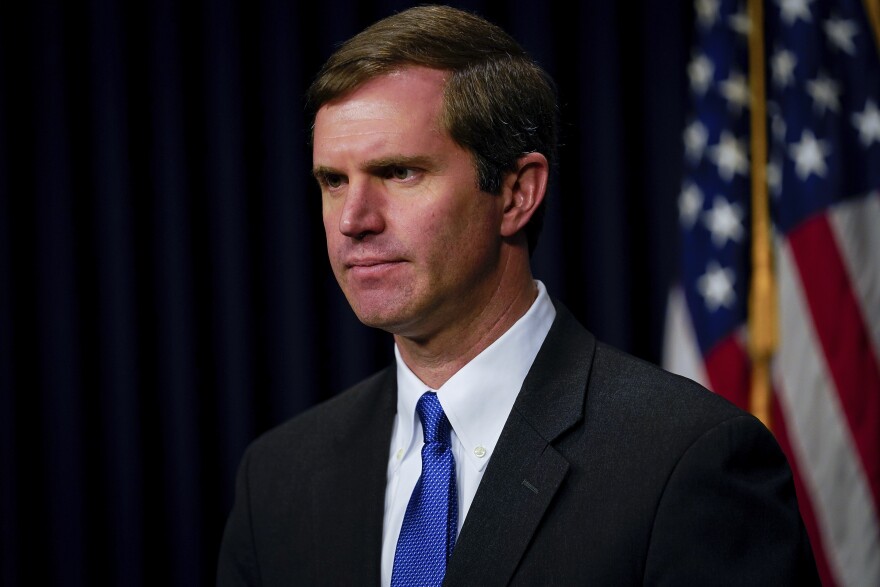 Kentucky Governor Andy Beshear is seeking to bypass lower courts to get a quicker ruling on his coronavirus-related restrictions, arguing the accelerating outbreak warrants an immediate decision by the state Supreme Court.
In an unconventional move Wednesday, the Beshear administration requested the high court render a decision on the legality of the health orders without the cases against them moving through the typical appeals process. The Louisville Courier Journal reports the motion for an expedited process cites the state's "life and death battle with COVID-19."
Beshear hinted at the action during a briefing earlier this week.
"I think we need legal certainty," he said Monday. "And I hope everybody out there says, sure, let's get it in front of the Supreme Court to get a final ruling and not do this back-and-forth for however many days, and I hope that everybody agrees that if a governor has the power to do this and we need to be doing it that we shouldn't be holding it up in lower courts. Let's just get that final decision. I'm not in this to win court decisions. I'm in this to save lives."
The governor is currently subject to restraining orders issued by circuit judges which prevent the state from enforcing emergency virus-related health measures at more than 500 agritourism sites, limiting class sizes in child care centers, and other actions.
A lawyer representing businesses that are challenging the orders told the Journal that the governor "believes he is above the law in filing an appeal the law does not allow him to take."