Lexington History Museum Gets 'New' Very Old Home
The oldest home in Lexington will soon be known as the city's newest house museum. WUKY's Arlo Barnette explains.
The Rankin House was built on West High Street in 1784, originally a log cabin named for Reverend Adam Rankin. In 1971, it was moved to South Mill Street. Last month, the Lexington History Museum moved in to the historic structure, and this month, the non-profit was granted approval by the Lexington Board of Adjustment to operate as a house museum—the first to begin operations in Lexington in over 40 years.
The house is currently being rented from a private owner, but the museum eventually hopes to purchase the property.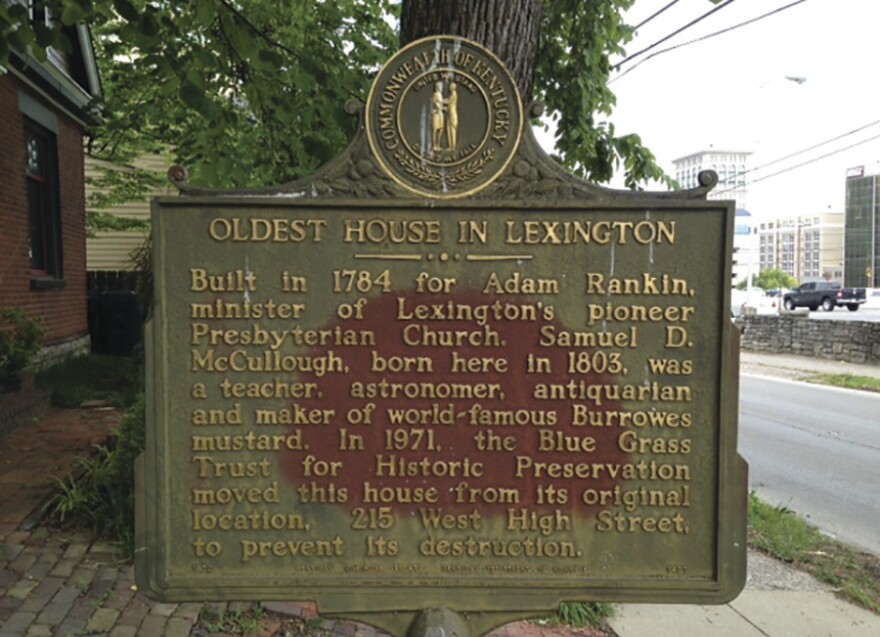 The new house museum joins the likes of the Hunt-Morgan House, the Mary Todd Lincoln House, Waveland, Ashland, and others in sharing and preserving Lexington's history.
The Lexington Museum at Rankin House will hold an open house on the 4th of July, 10 a.m.-3 p.m