Beshear Offers Plan For Phased May Reopenings In Kentucky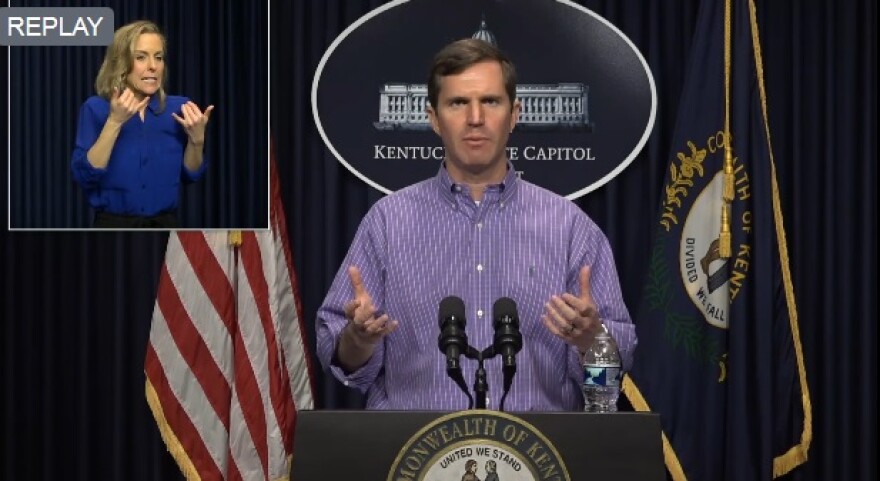 Kentucky Gov. Andy Beshear has presented plans for phased reopenings of businesses, factories and churches shut down by the coronavirus.
Beshear said Wednesday the reopenings will start May 11 with a broad resumption of manufacturing and construction work. That initial phase also applies to car and boat dealerships, professional services and pet grooming and boarding. The next phase is set for May 20. It will apply to retail businesses and houses of worship, which will be allowed to resume in-person services but at a reduced capacity. The plan is to start allowing up to 10-person social gatherings on May 25.