'Essentially A Complete Ban': Kentucky Lawmakers Double Down On Abortion Restrictions
Abortion opponents in the Kentucky statehouse are launching a full court press in the opening days of the 2019 session — introducing a slate of bills that would make the state's abortion rules among the most strict in the nation.
The legislature's new official "pro-life caucus" is backing bills that would ban most abortions after a fetal heartbeat is detected, add new controls on drugs like RU486, and institute a blanket ban on all abortions if the U.S. Supreme Court overturns Roe v. Wade.
The heartbeat measure, Senate Bill 9, mirrors language that was struck down by the courts in North Dakota, and opponents are vowing a swift legal challenge should the General Assembly approve it. But lawmakers remain undeterred, sensing their long-held goal could finally be within reach.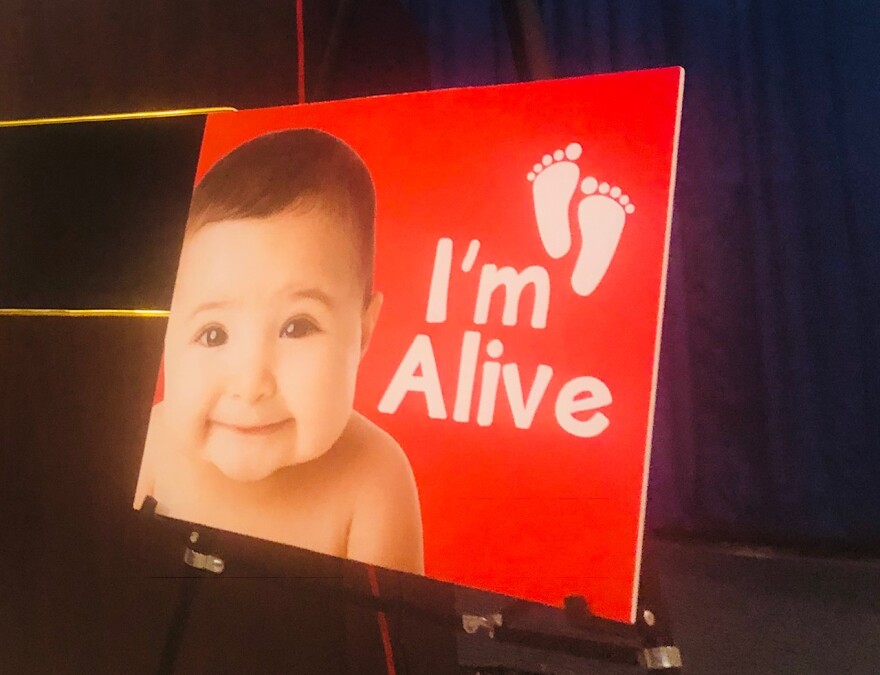 "As we continue in this great battle, let us pray for Sen. McConnell and President Trump to bolster our federal judiciary with men and women who will reverse the holding in Roe v. Wade," Republican Sen. Joe Fischer said Thursday at a press conference.
But critics counter that the SB9 is "blatantly unconstitutional" and would ban abortions around 6 weeks — before some women are even aware they're pregnant. Kate Miller with the ACLU says Thursday was a day abortion rights groups saw coming.
"I think the General Assembly has been ramping up to this," she says. "There is no doubt that this is part of a national strategy to ensure that abortion is 100 percent inaccessible to every individual, regardless of where they are in their pregnancy, their personal circumstances, and when you look at the bills today, regardless of the health of the fetus."
Republican Senate leader Damon Thayer says SB9, originally slated for discussion this week, will be taken up in early February when the legislature returns from its January break.
"We've got more than enough votes to pass it in our caucus," Thayer reports. "I would suspect there will be a handful of Democrats who vote for it."
Democratic Minority Floor Leader and gubernatorial candidate Rocky Adkins is a member of the pro-life caucus. He was not in attendance at the press conference.
The heartbeat bill has been on the legislative fast track, already receiving two readings. One measure, Senate Bill 50, received a committee hearing on Thursday. It would set up a database to track the medical abortion drug prescriptions. Another measure bars abortion for reasons of race, gender, or perceived disability.
Kentucky is currently fighting three lawsuits against other abortion restrictions passed in recent sessions.