Beshear Poised To Challenge FCC Net Neutrality Ruling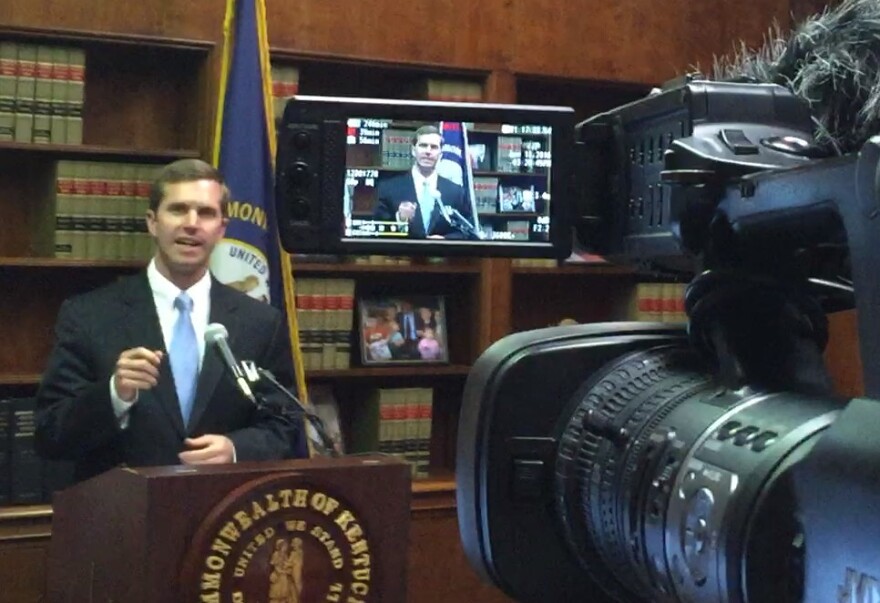 Kentucky could soon be joining a multi-state lawsuit challenging the Federal Communications Commission's roll back of net neutrality provisions.
Attorney General Andy Beshear, a Democrat, signaled he's prepared to take legal action to help delay the FCC's recent 3-2 ruling stripping away net neutrality rules that stop broadband providers from altering internet traffic.
Beshear is citing concerns over "fraud in the public comments process on how any changes would affect the everyday lives of Kentuckians." The top law enforcement official said his office has received complaints by constituents who say their identity or the identity of a loved one was falsely used.
Proponents of the Obama-era rule say it ensures equal access to the internet.
The Lexington Herald-Leader reports Beshear joined 17 other attorneys general in signing a letter before the vote asking the FCC to reconsider.