GOP Senator: Expect Push For Local Control, But Not School Mask Mandate Bans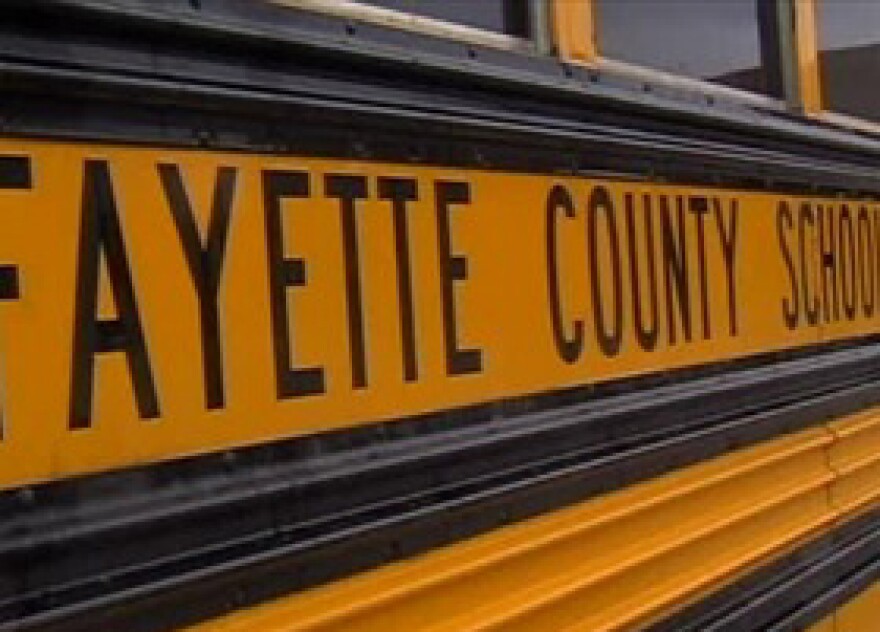 With a special legislative session on COVID-19 policy potentially beginning as early as next week, Kentucky lawmakers are already laying the groundwork with a series of committee meetings.
Republican leaders say there's room for compromise with the Democratic governor on pandemic-related issues like price gouging prohibitions, emergency pharmacy refills, and extending medical licensures for out-of-state health workers.
But on the larger, more combustible questions, Senate President Pro Tem David Givens tells KET's Kentucky Tonight there's little interest in blanket statewide orders – including universal masking in schools.
"I don't think you're going to see the General Assembly excited about mandating for or against lots of things. You're going to see us drive it to local control," Givens indicated. "I feel very strongly that a number of schools will continue to mandate masks. Others may not."
The Greensburg senator hinted that the legislature is not poised to ban mask mandates, an issue currently being battled out in Florida courts.
While Republicans see that approach as a more balanced one, able to accommodate the desires of individual districts, critics fear it will produce a patchwork of COVID-19 rules in a time when a more unified response could more effectively curb aggressive spread of the virus.
Top Senate Democrat Morgan McGarvey, also on KET, said it's "good to have the policymakers in the room and have their voices at the table, but this at the end of the day does require executive action and executive leadership, and so I would like to see the legislature give the governor the ability to have a mask mandate."
One area where action looks more likely is the calculation of what's called non-traditional instruction, or NTI, days for schools. An increasing number of Kentucky districts are using up their limited number of NTI days to handle growing COVID-19 outbreaks. As those at-home days start to stack up, it'll be up to the legislature to find a fix.
Introduced statewide in 2014, the NTI program was originally designed with short-term emergencies, like snow days, in mind. Districts were allotted 10 NTI days that could count toward their school year instructional requirements.
That changed in 2020. The NTI program began operating on full time, emergency status with unlimited days.
Anticipating a more normal school year this time around, lawmakers set the alternative instruction days to revert to pre-pandemic rules this fall. Now they're being asked to reassess, given the upswing in COVID cases and quarantines.
Sen. Givens said he doesn't expect the General Assembly to okay dozens of new NTI days, but rather to focus on encouraging testing protocols that may avoid massive quarantines.
"There's not a great desire to do a blanket 40, 60, 80 days of non-traditional instruction," he said.
Those arguments will likely come to a head soon, but remains to be seen how quickly lawmakers can reach a consensus on COVID policies. Kentucky House Speaker Pro Tem David Meade has said he thinks the legislature can accomplish the task in the typical five-day timeframe of a special session.