Lexington Reaches 70 Percent Vaccination Goal, But Variants Upping The Ante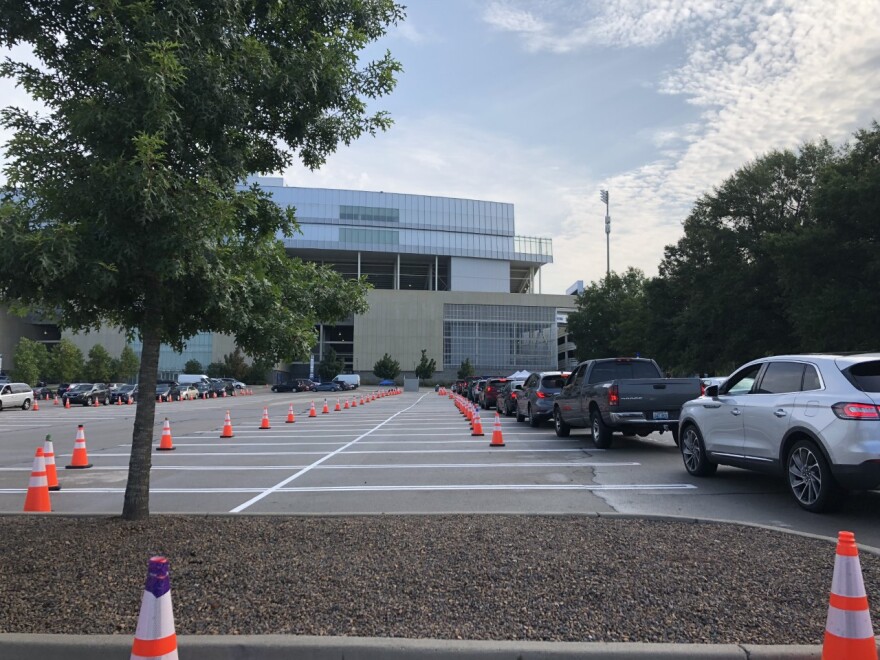 Lexington is seeing record coronavirus case counts, even as city tops a long-sought-after vaccination goal.
Residents aged 18 and over are now 70% fully vaccinated, a number once touted as the lowball estimate for when the city might reach "herd" or "community immunity."
But a lot has changed since those terms have been thrown around. A more infectious variant has taken hold, sending the city's case numbers to a new high of over 40,000. And, as St. Joseph infectious disease expert Dr. Daniel Rodrigue notes, vaccination numbers vary wildly in the state.
"In some of those smaller communities, maybe 30% are vaccinated and those communities are getting hit hard," he said Tuesday. "Those patients are ending up in the hospital and then they're ending up in Lexington, if we have the beds and the staff."
Officials say Lexington is seeing a significant uptick in positives among younger people, with kids age 5-17 now accounting for 15% of current cases since June.
In order to slow the spread as the school year gets underway, the city is opening three new testing centers for pre-K-12, teachers, and school staff. Information on the new sites is below.
FREE TESTING SCHOOLS
Free COVID-19 tests are available at the following locations schools pre-K - 12 students, faculty, staff members only.
Times: 2-6 p.m. at all sites. Test type: PCR only, rapid tests may be added later. Scheduling: same day appointments at lexington.wildhealth.com
LOCATION & DAYS OF OPERATION
South
Where: Immanuel Baptist Church, 2261 Armstrong Mill Rd, Lexington, KY 40515
Starting: 8/28
Days of operation: Monday, Thursday, Friday, Saturday
Central
Where: Fayette Co Public Schools, 100 Midland Ave, Lexington, KY 40508
Starting: 8/26
Days of operation: 7 days per week
North
Where: Lexington Legends Ballpark, 207 Legends Ln, Lexington, KY 40505
Starting: 8/31
Days of operation: Tuesday, Wednesday