'Let Kentucky Be Kentucky.' Secretary Of State Advises Against Federal Voting Reforms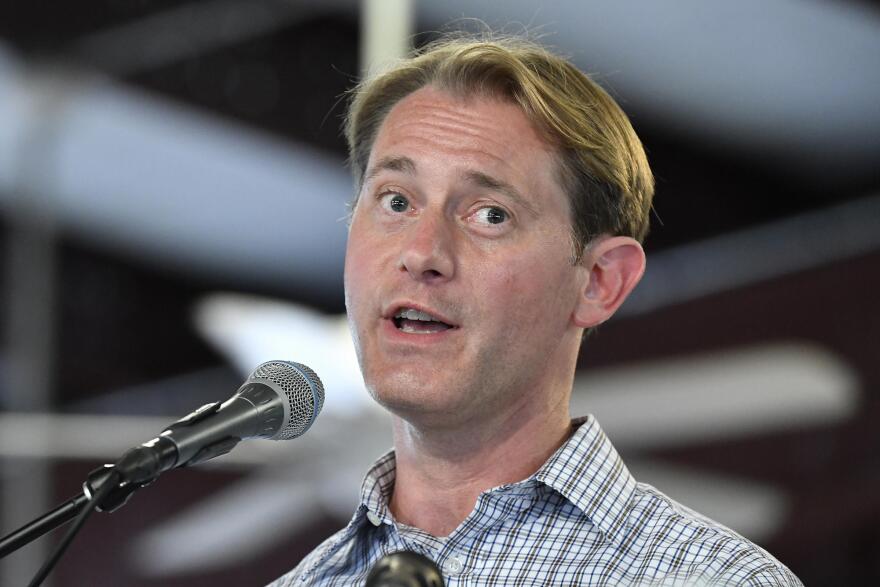 Kentucky Secretary of State Michael Adams says election reform is a task best left to states. The Republican told lawmakers in the U.S. House Monday that Kentucky's recent bipartisan elections overhaul is evidence that sweeping federal protections sought by Democrats aren't necessary.
Speaking to a House committee charged with oversight of federal elections, Adams said Kentucky managed to successfully thread the needle on an increasingly partisan issue precisely because the federal government stepped aside and "allowed democracy to work."
"I would urge you to let Kentucky be Kentucky, let Louisiana be Louisiana, and Vermont be Vermont," the official counseled. "Respect the laboratories of democracy that lead to innovation in a decentralized election system."
Other panelists acknowledged states' role in advancing voting rights, but noted it's a two-way street. Franita Tolson, who teaches at the University of Southern California Gould School of Law, responded that the states are important testing grounds, but "sometimes they're actually laboratories that produce the most disenfranchising measures in our history."
Tolson cited the Mississippi Constitution of 1890, a document geared to suppress the Black vote which became a model for other Southern states.
But in the current climate, Secretary Adams argued an urge to paint all election reforms in red states with the brush of voter suppression is leading to shifting media narratives about Kentucky's bipartisan election reforms.
"Media outlets covering Kentucky's achievement are rewriting their own coverage to fit that narrative," he said.
Adams accused both CNN and the Washington Post of lauding the commonwealth's reforms only to later include Kentucky on lists of states working to undermine voting rights.
The overhaul combined provisions favored on both sides of the aisle – creating three days of early in-person voting and maintaining countywide voting centers, while also banning ballot harvesting and enhancing the ability of state election officials to remove nonresident voters from the voter rolls.
Monday's virtual committee hearing was meant to explore Congress' constitutional role in shaping voter laws, as Democrats prepare for an uphill battle to expand voting rights.