Democrats 'Stretching Out' Pandemic To Justify Spending, McConnell Says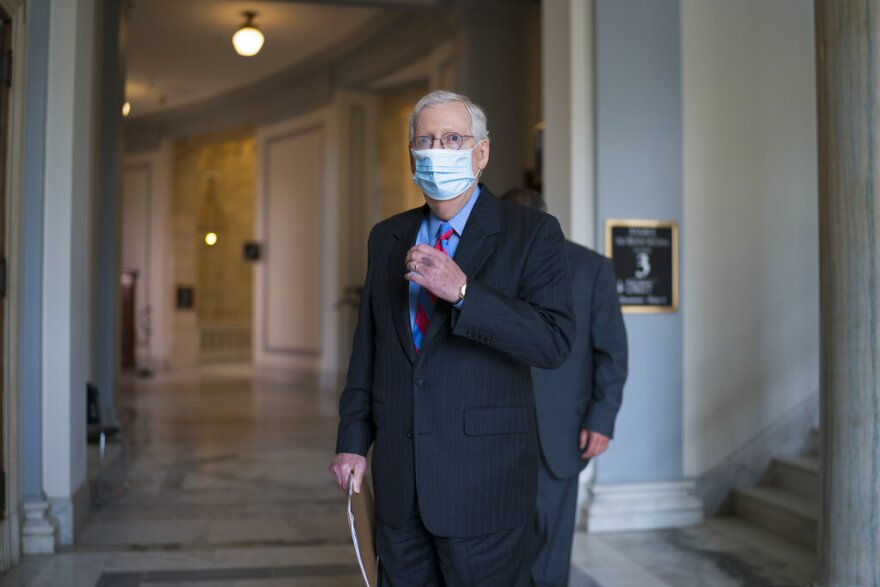 Senate Majority Leader Mitch McConnell said Monday that Republicans are open to passing roughly $600 billion in infrastructure funding, but President Joe Biden's more expansive proposal amounts to a Democratic spending spree.
McConnell told a Louisville audience the Biden plan, which is split into two packages totaling near $4 trillion, isn't designed with consensus in mind.
"I think it's pretty safe to say the bipartisanship of last year has kind of broken down," the minority leader said. "My view is that our colleagues on the other side of the aisle just can't resist stretching out the pandemic, using it as a rationale for additional spending far beyond what is best for the country."
Biden's proposals do include money for roads, bridges, and broadband, but The Hill reports they also expand into areas like housing, clean energy, and public schools.
While Republicans argue the pandemic is being used to justify out of control spending, Democrats point to Republican resistance to COVID-19 safety measures as a driving force in prolonging the pandemic.
Democrats are pushing to bypass a GOP filibuster on the new spending bills with a process known as budget reconciliation, which allows measures to pass with 51 votes instead of 60.