Bill Limits Kentucky AG Spending Authority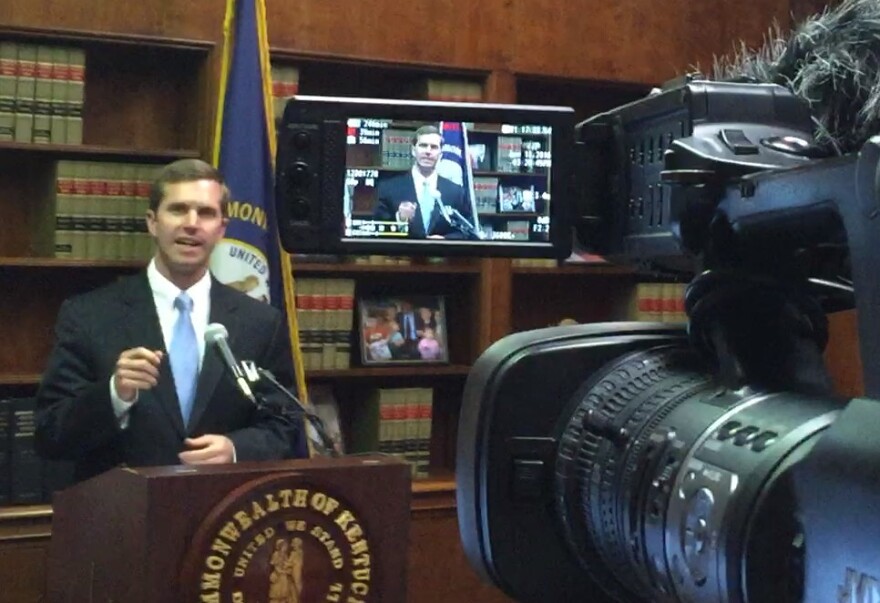 A bill capping the amount of money the attorney general's office can pay outside attorneys hired to help fight major cases against well-funded corporations passed the Kentucky House Thursday.
Supporters of House Bill 198 maintain the measure ensures the state will recoup more settlement dollars by limiting how much Kentucky pays out to private firms. But opponents detect a different agenda at work – one that benefits major pharmaceutical companies and hamstrings the state's Democratic attorney general.
Republican Rep. John Blanton says keeping the attorney fees low will ultimately help those affected by the opioid crisis.
"That sounds like a good deal for the citizens of the the commonwealth," he said. "That sounds like more money we can use for drug programs, to get rehabilitation for people who have a problem with opioids."
But Democrats said pharmaceutical companies are backing the bill.
"This bill helps those very pharmaceutical companies, such as Purdue Pharma, who intend to continue filling their pockets at the expense of our children and our loved ones," Whitesburg Rep. Angie Hatton responded.
Republicans have charged that former Attorney General Jack Conway settled a lawsuit with Purdue, the maker of OxyContin, for pennies on the dollar to avoid possible conflict of interest concerns for his successor, Andy Beshear.
Beshear worked for a law firm that represented Purdue, but denies having any connection to the case or Conway's settlement.
The bill now moves to the Senate.